Hello all,
This site in DUTCH.
On this site I will write about my journey with ovarian cancer. Last April I found out that I have ovarian cancer and it has totally changed my life.
I searched on the internet for that type of cancer but I didn't find many personal stories. I have made a site about myself in Dutch: http://laukie.blogse.nl and I will try to translate it into English. I hope that I can help other women with my story.
How it all started.

I've had abdominal pain for years. Constantly the doctors told me that I had irritable bowel syndrome. However the pain remained. A CT-scan was made of my kidneys with good results. Finally my family-doctor sent me to a specialist in stomach, liver and bowel diseases. They found a polyp in my bowel which they removed and it turned out to be negative. The pain in my stomach stayed. Sometimes I had diarrhea and sometimes constipation, I had loss of appetite and lost weight. I went to the same specialist again for a stomach investigation which was not fun. The result was favorable with my stomach and they thought perhaps it was my pancreas. The specialist then ordered a CT scan and if this was negative then my pain would be a mystery to him. (I felt like a difficult customer). In the mean time I looked 8 months pregnant.
While the CT scan was made I already suspected that there was something wrong. It was taking them too long. Finally a nurse asked me to wait in the waiting room because the specialist wanted to speak to me. Once I stood up I noticed 7 people were watching the screen with my results. When the specialist came into the waiting room he wanted me in the hospital as quickly as possible. There was a lot of fluid in my stomach area. Two days later I was in hospital and almost 5 liters of fluid was removed. Two days later I had an appointment with the gynecologist.

They put me in a wheelchair with my house-coat on. I was all by myself and wished Henk was with me at that moment. Finally it was my turn. The gynecologist said the fluid in the stomach area could be an indication of ovarian cancer. I was shocked. She asked me if blood had been taken from me, because if they had tested it on the tumor-marker CA125, it could indicate if it was cancer. I told her it had been taken and she checked on the computer. I asked: And…??? Yes, the tumor-marker is higher. It was 399 and normally it had to be 0-30. Then I knew for sure I had cancer, although she had not told me that yet. She made an ultrasound of my abdomen and then she said she wanted a second opinion of another gynecologist, who was in the operating room at that time. I was placed in the waiting room again and had to wait there for more than an hour. Sitting alone it went through my mind over and over: I have cancer, I have cancer……and I was not assertive enough to ask if I could phone my husband. I sat there and cried, while waiting in the full waiting room. Finally the other gynecologist came and she made another ultrasound. During this ultrasound Henk (my husband) came in. He was there for visiting hours, I was not in my bed and he went looking for me.
This gynecologist admitted that I had ovarian cancer. At first I thought I was watching a movie and it had nothing to do with me. Coming back in my room in the hospital I spoke to various other doctors. They said that in the coming days I had to try to get stronger and eat whatever I felt like, although I had no appetite, because I had to get stronger for chemo-therapy and surgery.
Four days later I had my first chemo treatment and the details are under my site as DIARY.

All women that have stomach problems and especially those that are sent from "pillar to post" ask what your CA125 score is in your blood and ask for a referral to a gynecologist.
If that had happened to me earlier well then………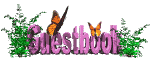 Please sign my guestbook.
Thank you
In behalf of Marianne, also Henk, Jessie and myself: thank you for all your reactions, your support, dear words, cards, and sympathies via this web page. It helped Marianne during her illness and it helped us with our goodbyes. Thank you….
... Prismaatje, Tom, Manuela, Anne, Thea J. & Henny (how nice to have met you!), Nina, Hennie (stofwolk), Marianne D., Thea (they), Kathy, Lieke, Linsie, Ingeborg, Conny, Sonja, Oompje, Ria, Mara, Gaby, Anja & Frans, Hanane & Jessica, Norma, Frans V. (how nice to have met you!), Laura, Marian, Helena, Marijke, Gerda, Margot, Hanny, Rina (how nice to have met you !), Esther, Carla, Claudia, Marielle, Annita, Linda, Joke, Sarah, Friedel & Ger, Miranda, Irene, Wim & Lyda, Clus, Amita, Marina & John, Veggie, Annelies, Olga, Yvonne, Hanneke, Atty (thanks for everything), Bullterrier, Els, Ilona, Polly, Els Beumer, HappyPetra, Kyrie, Mar, Helena, Martie, Patricia, Yvest, Trees, Dimitri, Corrine, Hester, Linda, Christa, Selma, Saffy, Bastiaan, Cris & Hester, Jo, Annelies, Feikje, Esmiralda, Marsha, Belinda & Nico, Maud, Rob, Aimee, Jaap & Trees, all the people that read however preferred not to leave a reply, all people that I forgot ( I bid my excuse) and all the people that supported us through the mail.
Friday Januray 18 2008
The cremation was very intensely sad and at the same time beautiful. Henk, Irene, Jessie, Aldo and I spoke. There were a lot of flowers and the music had been chosen by mamma herself.
When all the guests had taken their farewell at the casket those left were Aldo, Jessie Henk and I. There we stood. It was very hard to let her go for ever, and to literally walk away.
After the service there was something to drink. It was nice to be supported by so many people and to have a little chat with everybody. I also heard from so many that I look like my mother. Well….I can only be proud of that.
After the drink we went out to eat with our family. That was pleasant but weird. This was the first time that mamma was not with us. We shall miss her enormously. Marianne died one week ago. We feel the emptiness that she left behind. It is a cliché however there is an emptiness that cannot be filled. There was only 1 Marianne.
This web site will come to an end. This was Marianne's web page. She wrote and shared of her frustrations, her luck, her joys, her doubts fear, pain, her happiness, and shared her love with you. Now Marianne is no longer here. Will she continue to live within our hearts and will everyone remember her in their own manner? For ever……..
Tuesday January 15 2008
I want to tell you how it went Friday evening.
After mamma passed away we sat at the kitchen table with the Dr and had some soup and a glass of wine.

We talked about everything, laughed and cried.

After the funeral home attendant and the Dr left Irene, Jessie and I applied make up to mamma and did her nails.

We took drawings and cuddles from her grandchildren and placed them with her.

Around 11 pm Irene and Jan left and Jessie and I slept in Almere.
The next morning it was the three of us, however mamma was still at home with us.

She looked beautiful.

She was dressed by the funeral attendants in the same outfit that she wore to our wedding except it was now much looser.

Henk, Jessie and I put on her ear rings, necklace and bracelet.

We made all the arrangements that morning as mamma wanted everything in white, such as the casket, flowers, and car.

That was accomplished.
Jessie went home for a while and came back in the afternoon with Nanniek.

Aldo and children came by in order for them to see Oma.

Mare especially wanted to see Oma and only looked while Dante said "Oma is sleeping".

That afternoon we let the children play as usual with Oma in the living room.

Henk approved of this and it felt good.
Around 6 pm the funeral attendants came again and placed Marianne in her white casket.

We choose not to be present for that.

Once she was in the casket we were able for the last time to say our farewell.

It was very emotional to see her in the casket.

The cuddles around her, the pink ring that Mare gave her and the drawings
After our final look the casket was closed.

Dante wanted to know where Oma had gone.

We walked to the white car next to the casket and it was very nice to be able to do this with Henk, Jessie, myself, Aldo, Nanniek, Mare and Dante.

We walked behind the funeral car and Henk next to it.
It was very difficult.

Mamma was gone.

We were no longer able to touch her or look at her although it was beautiful.
For Mare this really was her goodbye.

She is not going to the cremation as that would be too much.

She waved at Oma and yesterday we looked at Oma's star in the sky.

At times Mare has a little cry but most of the time does not want to discuss it.

We advised her that if she does not want to talk about Oma to say the word "stop".

That is working well
In the mean time it is a couple of days further on.

Between the crying we are making cremation arrangements.

This will take place tomorrow afternoon.
Saturday January 12 2008
Mamma has passed away. It was a terrible day however also very very beautiful. Perhaps later I will write about it in depth how beautiful it was but for now it is sufficient to say that mamma had a beautiful death. We were all around her. She said "goodbye everyone, it is nice that you are all here. Henk please hold me". Henk held her firmly and she fell asleep. No more pain, no more nausea, and no longer tired. We know for certain that she is now happy.
Friday January 11 2008
The family Dr tried to arrange for the euthanasia to take place today. She succeeded. The date above this piece is the date that my mother will pass away.
Last night Henk was called by the Dr and then he called us. It's an adjustment but better for mamma. Tonight between 6 and 7 she will die. I'm almost afraid to write it in case it will change again.
Although I received a sleeping pill from my Dr I was awake at 4:30 am. It's a weird idea to know your mother will die today. You'll never forget the date and that for the rest of our life this will remain a special day.
Yesterday Mare and Dante said goodbye.

I had purchased a cuddle animal in behalf of Oma and she gave these to the children.

Dante thought everything was quite normal and he kissed and cuddled Oma and enthusiastically opened his gift.

Mare was so in the moment that she did not want to cuddle or kiss Oma.

She did lie down on the bed with her and Marianne with all her strength told her she was going to heaven and she would look after Mare from there.

She would sit on a cloud and expects Mare to wave at her.

Mare looked out of the window all that time.
The children also gave a cuddle animal to Oma and Mare gave a pink ring that Oma can take to heaven with her.
When we drove home Mare started to cry very hard and very long. She did not want to go home nor did she want to kiss Oma. She was completely beside herself. I think it's too bad she did not want to cuddle with Oma however a child of four can't be directed.
When I came back in the house to get my camera mamma was crying softly. She kept saying "oh Mare…Mare". I told mamma that Mare was very sad and loved her very much. Mama said "oh that girl we had so many laughs together". I said to her that she could dream of Mare and that is what she was going to do.
I can write a lot more as to what we said to her and how we held each other and how I massaged her back. I want to record every moment so that I can read it all again in the future.
I am printing today all the reactions from the last couple of days. I thought she had no desire however she said that she did want to hear them. I am happy with that because they are so heartfelt, warm, and special reactions!
It will be a difficult day.

Hopefully also beautiful…….
Thursday January 10 2008
Yesterday I spent the whole day with my mother. That was wonderful! I believe I told her everything I wanted to say but I think there will be many moments whereby I will think "that too I had wanted to tell her".
Yesterday evening Natalie and Dimitri (Irene's children) came to say goodbye to Marianne. It was beautiful but very sad.
Today Jessie is with her. Soon I will go to Almere. This afternoon Aldo is coming with Mare and Dante, and Nanniek. Then the children can say goodbye to Oma.
Mamma will probably die tomorrow. She is very tired. She is not afraid of death any longer and is looking forward to it. She is no longer sad when I read all the mail to her. She finds it nice that people are sending so many nice cards and letters. She only cries when she sees Jessie and me crying. She finds it very sad to see her daughters crying.
I got on the bed with her and massaged her back very gently, held her, cuddled with her, kissed her a thousand times and told her how proud I was of her. She is good mother and that I love her unending. I cried terribly. In her arms she kept saying "oh my girl, oh my girl".
I spoke with her about her final goodbye and the cremation. While she is leaving us she would like music by Mozart and pleasant incense. Bob and Irene will be there as well. It will be unreal and terrible. I did not know a person could have so much sorrow.
Perhaps this evening I will write again or tomorrow morning ….I'll look and see.
Wednesday January 9 2008
How nice to see that so many people are supporting us via responses on the site, emails, and the mail to Marianne. Although the sorrow does not become less it is a pleasant idea to know that so many people think of us.
Marianne is quickly going down hill. Yesterday Jessie spent almost the whole day with her. Jan and Irene came by and Marianne gave Irene her charm bracelet and gave Jessie a ring. Henk said that I would receive a ring from my mother as well. We are very happy with that since that way we will always have mamma around us.
The feeding tube has been removed however she still has a sore throat. She is getting very thin and could easily take her first finger and thumb around her ankle and have them touch. She can feel that she is rapidly going backwards. A couple of months ago she would have been very upset over the idea that she had to say goodbye to us. Now she is so tired that she does not even cry about it.
I cry a little during the day as does Jessie.

Henk saves it all for the evening when mamma is sleeping.

It is so weird that this is about our mother.

Her life is almost over.

That she will never come into our home while calling hello.

That she will never be in a photograph nor give motherly advice.

We will no longer be able to phone her just to chat.
This afternoon I am going to visit again and I think it is sensible for Mare, Dante and Nanniek to say goodbye to their Oma as quickly as possible.

Perhaps on Friday already.

For Mare it is all very confusing and thankfully not for Dante and Nanniek
Monday January 7 2008
This afternoon I stepped in the car and drove to Almere with my daughter Mare. When I arrived the Dr had just left. She had taken all time needed to listen and talk. Ultimately she told my parents that Marianne will die soon.
The feeding tube is not helping and they will remove it in two days. Marianne is looking forward to that because her throat is so sore. She will then receive via a pump all sorts of medications against nausea and pain. She will probably be able to sleep better as well since she now wakes up all the time because she is nauseated. She will no longer receive injections and pills but she will continue to vomit. The Dr thought it would not be months but weeks.
Henk went and did some shopping together with Mare. I cleaned the bathrooms, tried to read a magazine and especially held my mother's hand. I went to lie down next to her and started to cry. She held my face with both her hands and tried like a mother does automatically to comfort me. I felt her hands so conscientiously and thought I shall soon never feel this again. I shall not be able to feel my mother, to hug her, to touch her and cuddle with her……
She told me that she does not find it too terrible anymore to die. She is tired.
I realize this is now written with the opinion of her daughter. Marianne does not have the energy to come out of bed, watch TV or anything else. I don't think she will type again however never say never. The things I am telling you are also in behalf of my sister and father. They feel as sad and powerless as I.
Lauren
Sunday January 6 2008
Because Marianne is tired and feels too ill it is not possible for her to type an update, and that is why I am doing it.
Last Friday Marianne received a hospital bed at home and the at-home care came to insert the feeding tube again.

The at home care comes every morning to wash Marianne. Henk arranges the feeding tube, her injections, and a thousand other things such as cleaning her vomit, housekeeping, medications, etc.
Friday afternoon Irene and Jan came to visit. Yesterday I was there with my husband and children and Jessie with Nanniek came as well. It gives a shock each time we see our mother. Then you know how terrible and threatening cancer is when you experience it so close by. It is going through my mother's body and nobody can stop it. The cancer will win.
Last night Marianne vomited about hourly. On Thursday she weighted 57 kilo (125 lb) which has now gone down to 54 kilo (199 lb) in spite of her feeding tube. She has almost no voice left possibly from the vomiting or the tube in her throat. She is very tired and does not know if she can take the chemo tomorrow or not.
Wednesday, January 2, 2007
Marianne has been in hospital 2 days and unfortunately is not doing well. She is receiving fluids and being fed via a tube to her stomach and still vomiting. Her stomach can not handle anything. She is receiving all kinds of medications for her nausea but nothing helps.
Marianne is in Palliative Care department. There are a number of single rooms and there is also a family room. This is where Henk and Marianne celebrated New Year's Eve. She spends her time watching TV, and reads a book or magazine once in a while. She thinks being in hospital is terrible.
Yesterday morning I went to visit her and we talked a little. This afternoon Jessie is going by. If everything is ok then chemo will commence tomorrow. Marianne has the feeling that she will not be going home at that time.
Because of the holidays doctors were not available however we hope to get some answers today. What can be done about the feeding tube? Is it possible to bring this directly into the stomach? Will chemo continue? When can she go home? All these questions we would like a quick answer to.
We want to thank you for your dear reactions. Marianne thinks it is very nice that so many people are supporting her and thinking of her. I will keep you advised
Lauren